It's your wedding and it seriously is, all about you!
I will never forget it is your wedding and it is definitely all about you and your partner enjoying yourselves and having fun. You will be sharing the experience with your family and friends alike. The perfect wedding is of course my goal but I want add breath taking moments throughout, making amazing wedding memories for you and your guests.
My promise to you is that I will do anything to exceed your expectations and be the very best I can for you!
Hello and welcome to my personal Wedding service€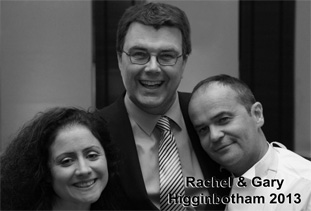 Thank you for visiting my site! I would like to take this opportunity to properly introduce myself and my bespoke Wedding entertainment service to you.
My name is Clive Hodghton. and it will be my sincere pleasure to collaborate with you to make your dream wedding come true!
I have been a professional DJ since 1992 but I have always had a passion for the profession ever since my very first performance at the tender age of 15!
As your host, I will be personally committed to you and to making your day a truly memorable and a most enjoyable occasion for everyone.
Being on hand all the way through I put you in total control and I'm here to help, guide and assist you every step of the way! By using my vast experience to draw upon I am also a really great resource for all aspects of your day, you only have to ask!
If you are looking for a totally professional but truly personal touch that will make your day the unique occasion you deserve, please get in touch and let's start creating the magic!
It will be my sincere privilege to host your celebration
…let's make your day the best it can possibly be!
.
.
.
.
Regarding price and service comparisons, I would like to share this with you….
"Brides-to-be, I am well aware, and have no problem with the fact that many other DJ's in the area charge less than I do.
They've thought about the value they bring to the success of your wedding and assigned a price to it, just like I have."
Now, for the record I totally mean the honesty and sentiment but under no circumstances do I bare any malice or sarcasm!